Contact Us

for More Information
877-542-9447
Contact Us
Nationwide Janitorial Service
At Vertex Management Group, our primary focus is to provide proven property management support systems and state-of-the-art janitorial services that are optimized to make your government facility cleaner, safer, and more conducive to your work environment.
---
Our proven and experienced janitorial services are fully scalable to address all of your facility's needs without incurring unnecessary expenses. Our team is dedicated to staying within your operational budget without sacrificing on the little details or the quality of our workmanship.
Highly Trained Team
Responsive Janitorial Service
The highly trained janitorial crews you'll find at Vertex Management Group are industry leaders in their field. Utilizing the best and most efficient cleaning techniques and the best equipment and materials in the business, we'll complete each job on time and above your expectations.
Our teams have the capability to clean high traffic areas, areas that are difficult to reach in and outside of your facility, and sensitive spaces that require regular cleaning such as bathrooms, lobbies, offices, and entries and exits. Our responsive janitorial teams can even provide emergency cleaning services in the event of the unexpected.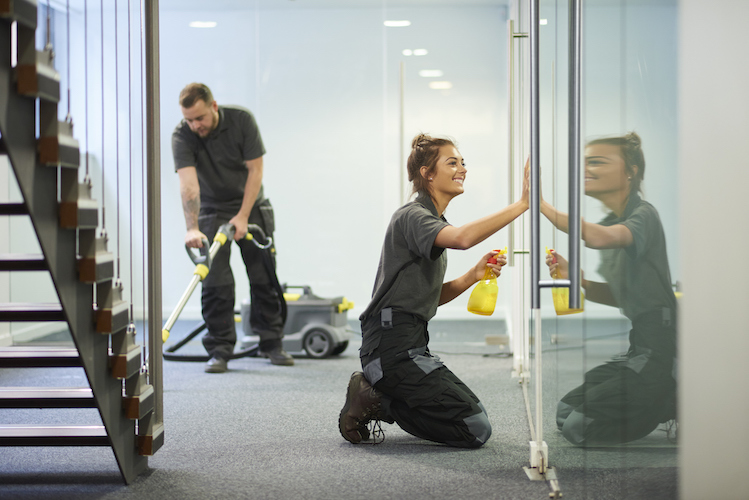 Get Started Today!
Contact Vertex Management Group today if you're ready to discuss your government facility's needs with an experienced janitorial company.
Call Now!